CAROL WHITE TRIBUTES POSTED ON FACEBOOK'S SEACONTAINERS CIRCLE SITE.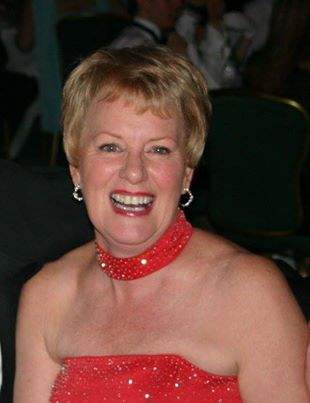 Maggie McBrearty  RIP Carol who passed away at 1.15 Monday 5th August. She is being cremated on 13th August at South Essex Crematorium
at 3.20pm there will be food after at the Lennard Arms New Road Rainham Essex RM13 9EB
She was a legend! Just know we are all with you during this sad time Del and family. We know more about you guys from Carol than you do.
She so loved her family xx
Tina Robinson Carol you will be missed very much, you was a great friend to me and I will miss You...
You was such a kind person who was always the first one on the dance floor at SC Christmas parties and would be the last to sit down...
My trips to Lakeside will not be the same now.. Rest in peace my dear friend.. Xxx .
Gary Pyett My sincere condolences to Del and all Carols' family, absolutely gutted she was a wonderful lady.
Debra Britten so sorry, always so helpful and understanding. x
Samantha Byrne  she saw the good in everyone and everything .Such sad, sad news - loved her dearly, such an inspiration on so many levels
RIP my lovely one! One of the few people I know who put the "person" in Personnel xx
Suzanne Webster So sad such a lovely lady she made my time at Sea Containers very enjoyable she will be missed.x
Andrew Elliott Always very helpful to all
Dave Richardson Help me so much when my wife was ill nothing was to much she went the extra mile for everybody
Louise Mallows What sad news... A lovely lady  ..Night Night Carol xx
Katrina Smith xx
Kathy Crossan Carol was a truly beautiful lady, inside and out. She loved life and lived it to the full.  RIP darling.
Louise Mossop Tiny stature, but larger than life; a total whirlwind, full of energy! Hard to imagine Carol not here anymore.
Shared an office with her at SeaCo and she would always help when needed and try to keep me on the straight and narrow. RIP Carol. X
Joe Sinclair What a wonderful person. How very sad. I have never forgotten her many kindnesses to me when I needed a friend at
Sea Containers House. Her's is not a death to be mourned, but a life to be celebrated.
Tim Gunner Such sad news and hard to believe...always ready with a smile and a laugh...one of the best!
Mark Neale So very sad. I have very warm memories of Carol. She was always so helpful when I visited HR. Her smile lit the room. RIP
Sarah Leeder RIP Carol - You were always so kind, caring & supportive. The world has lost a wonderful lady. My thoughts are with her family at this time . xx
Liz Barlow Very sad news. Carol was a lovely bubbly lady who always had a kind word for everyone.
Tina you're right she was always the first one up to dance and never seemed to leave the dance floor. My thoughts are with all her family at this time
Lucie Martin Really sorry and sad to hear this news, Carol was such a lovely Lady xx
Natalie Warner Very sad to hear. She was so easy to get on with and her bubbly personality was infectious when you were around her!
for some reason i remember she always had perfectly manicured nails! ;) Cheers to you Carol, may you rest in peace xxx
Norman Burnham I am very sorry to hear this news. I always found Carol to be a friendly, efficient, diligent, caring and helpful person.
Her husband Derrick ran a cleaning company and worked at our offices in Rainham. When we hear this news it reminds us to cherish life
and take every opportunity to enjoy it.
Lorraine Darton Such awful news. Carol was a lovely person R I P Carol. xx
Ian M. Baldock So sad to hear the news, Carol Gave me so much support during my time in SC and when my father passed, she will be missed
Chris Saul  Very sad news. Always helpful and smiling
Anton Arjunan Pararajasingam God bless your soul Carol. You were such a lovely colleague and a friend... You will be missed.         
Peter Glass  Facebook Many thanks, sad day to join with the news about Carol
Julie Varrall-Baker Such ad news RIP casrol such a lovely lady.  My thoughts are with her family
Cath Beckett So sad to hear the news, too many memories of Carol to recount, but sports and social club dos, Christmas dos at the Dorchester,
and everyday working time on the 5th floor, were all more fun with Carol. Love to Del, Keeley and Matt xx
Margaret Horne Such sad news - Carol was one of the best and will be missed dreadfully by her family and friends. Love and prayers to Del, Keeley and Matt xx
Kevin Gordon  Very sad news, she was a lovely lady and always wanted to do the best for everyone at SC. Love to her friends and family.
Hansa Halai I am sorry to hear the sad news. Carol was a beautiful and lovely lady in life who will be sorely missed by all. My thoughts are with her family in this sad time!!!
Ian Routledge wonderful person always smiling and always interested in people and really cared. She will be missed and my thoughts to her family who should be very proud of Carol White
Irene Rea Very very sad to hear this, I have fond memories of Carol, so happy, smiley and helpful. My thoughts are with her family and friends. Rest in peace Carol, God bless you x