EDITORIAL - Who are we?
This prototype edition of

Nurturing Potential is intended to "test the waters" for a publication that is aimed at everyone who wants to explore, experience and experiment with new ideas that will nurture potential for personal and professional, individual and mutual empowerment.

We will welcome well-written, thought-provoking articles, inspirational quotes and other material relevant to nurturing potential in education, health, personal and professional relationships and other areas of human endeavour.

Each issue of NP will feature articles on a major topic or theme from writers with different and divergent disciplines. For this issue we have chosen Emotional Freedom Techniques; the next issue will feature the Self-Change Model (or Transtheoretical Model of Change).
Who we are - Joe Sinclair
The skills for producing and editing house magazines were honed during more than thirty years experience of producing them for a variety of commercial enterprises for whom I worked.
After retirement from full-time commercial activity, I devoted myself to my writing, and had a major success with a self-published book on Refrigerated Transport.
My involvement in various publishing initiatives includes the Author-Publisher Enterprise (APE)in which John Dawes and Trevor Lockwood (see his website: http://www.author.co.uk) were prominent. I have edited journals for the (late) Group Relations Training Association, the Independent Practitioners' Network, and the NLP/Education Network, and produced a corporate newsletter for more than sixteen years.
Anticipating the changes in the book marketing and publishing world, I formed Authors' Self-Publishing Enterprise (ASPEN), wanting to assist other writers to publish their own works; although, to be honest, I also wanted a vehicle for my own books, several of which ASPEN has now published. ASPEN has also successfully published books by other authors, the most recent of which, The Chrysalid Years, is described in the article starting on page 27: Portrait of the Author as a Mad Woman.
I have successfully bridged several "worlds": the world of commerce and that of authorship; the arena of marketing and the area of personal growth. In this last connection, I have trained in Co-Counselling, Neuro-Linguistic Programming, Transactional Analysis, A Course in Miracles, Attitudinal Healing, and Gestalt Psychology. I have also studied Alexander Technique, Reflexology, Aromatherapy and Yoga. Several of these disciplines are shared with my colleague and collaborator Michael Mallows.
Who we are - Michael Mallows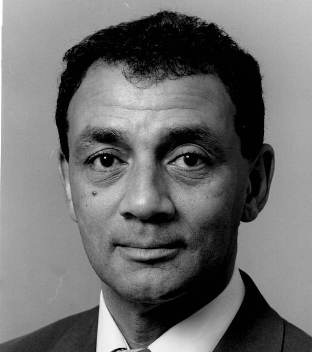 I am a management consultant, therapist (specialising in adoption), an author, a healer and workshop facilitator. I run workshops on various themes such as personal development, communicating with adolescents, creating fictional characters.
For over 25 years I have been involved in helping people to realise more of their potential, always with a focus on exploring my own. I've come far enough to see how much further I still have to go on this journey of discovery. It's an adventure, a roller coaster of a ride. which I love most of the time and when I don't, it is usually when the greatest learning is on offer.
I've also discovered that the Universe, in its untiring abundance, unstinting perseverance and irritating persistence, will continue presenting the same old lessons (often disguised as something else) until I'm ready. At those moments, I can either regret waiting so long - thus turning an achievement into a chore - or I can celebrate the fact that that particular lesson has finally, finally got through.
What is our objective?
Our shared experience and expertise convinces us that it is possible and desirable to achieve a cross-fertilisation of ideas between a number of disciplines. Developments in the field of personal growth psychology, for example, are successfully applied in education; academic research frequently has a profound influence on personal development, and so on.
A publication devoted to the development of mutual empowerment and potential, through the cross fertilization of ideas, theories and models, seemed a logical next step, and we invite you - as subscriber and perhaps as contributor - to share our journey.